Countdown to 2023 Bull Sale
:
:
:
2022 ANNUAL BULL SALE
Thank you to all of the bidders, buyers, friends, neighbors and the Dan Skeels Auction Group for coming out for our live bull auction!
WHY USE ONE OF OUR BULLS?
No other beef seedstock supplier in North America has been supplying all the data we have.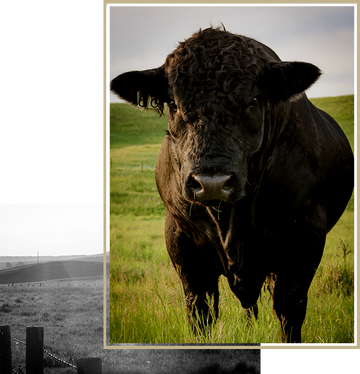 We consistently raise top ranking bulls in economically important traits:
Calving Ease Indicators
Top Net Feed Efficiency (RFI) Bulls (lbs. dry matter basis)
All bulls have individual animal Net Feed Efficiency and Straight Feed Conversion data.
Top Straight Feed Conversion Bulls lbs. feed / lb. gain (dry matter basis)
Top Average Daily Gain Bulls (lbs. per day)
Ultrasound Carcass Rankings
Nearly every bull has individual animal feed efficiency data on all progeny in its first 2 generations – either actual feed intake data and/or actual data.
For the past 20 years, we have run individual animal feed efficiency testing on our bull calf crop. We have done the same testing for the past 16 years on our entire heifer crop. We have more years of data in more traits than anyone in the Canadian beef seedstock business.
We do all we can to design bulls that are a predictable package to help increase your profit and eliminate your problems. No other beef seedstock supplier in North America has been supplying all the data we have. Individual Animal Feed Efficiency – our entire bull calf crop, for the past 15 years and also all the heifers for the past 11 years.
Igenity DNA Tenderness Score
Carcass Ultrasound Scans
Homozygous Polled Status
Coat Color Status
Accurate, complete performance data
Superior Docility EPDs
Complete EPDs with accuracies
Semen tested – ready to work
Actual gestation lengths
We measure every calf for 18 traits before the top end is offered as a breeding bull.
DNA tests for Leptin (associated with growth, fat deposition, marbling).
DNA tests for PMCH (associated with tenderness and marbling).
Several sires, dams, plus all our sale bulls for the past 13 years have had DNA Marker Profiles or individual trait DNA tests done helping us identify indicators of superior genetics for these carcass and meat quality traits.
Tangle Ridge Ranch is the only bull supplier in Canada that has tested their entire bull calf crops for Net Feed Efficiency for the last 15 years in a row.
LONG YEARLING BULLS
Virile bulls ready to cover lots of ground. They were "coasted" through their first winter, you can treat them rougher than spring yearling calves, and are slowly developed with lots of exercise plus they haven't seen as much feed as full two-year-olds elsewhere. They aren't picked over.
These bulls will handle more cows than hard fed yearlings. We evaluate our bulls more intensely than others for performance, feed efficiency, structure and docility in our goal of providing sound, user-friendly bulls.
They have been slowly developed to last for years, just like their heifer mates retained in our herd that can produce well into their teens.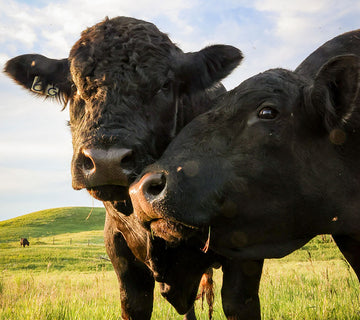 SUPERIOR PROVEN GENETICS
All breeds are researched, and cattle of all kinds will be up to date in our search for superior, proven genetics to incorporate into the progression of the Tangle Ridge Ranch herd. We aim to be a leader in beef genetics – knowing what is needed in the beef industry's future, not only what is happening today. It has been interesting to see other prominent seedstock suppliers finally doing what we did 15-20 years ago.
GUARANTEED HOMOZYGOUS POLLED BULLS
All are homozygous polled. Homozygous polled cattle will genetically dehorn every calf, even from horned cows.
EASY CALVING IDENTIFIED BLOODLINES
We know what our bulls, their siblings and their cow families have done in the past – no unpleasant surprises.
GUARANTEED HOMOZYGOUS BLACK BULLS
We've designed them and paid the tab to DNA test them so you'll be guaranteed a uniform all-black calf crop from non-diluter red or black cows. DNA tests requested to confirm were done at Neogen (formerly Igenity). Our bulls are free of the spotting and diluter genes.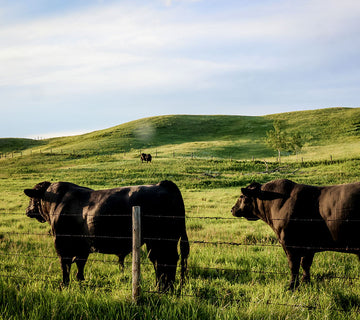 PROVEN SIRE GROUPS
Not only do we have sire groups, but there are also other sets of closely related bulls to sire uniform calf crops in multiple bull cow herds.
DOCILITY IS #1
We're proud of the many comments we receive about how calm our bulls are. We stack the pedigrees with only top docility EPD sires, and it works. Whether they are Limousin, Simmental, or Angus, superior docility EPD's are essential – and believe us, it's hard to find new sires that are good enough to continue our quest.
ALL BULLS ARE OFFERED AT AUCTION. NONE ARE HELD BACK.
All our bulls are offered, with everyone getting fair chance to own them. None pre-sold, none consigned to other events, and none held back for only our own use.
No bulls are sold before our annual bull sale and none are saved for other events. Everyone has an equal chance at our very best, offered at a fair public auction. Price ranges for everyone, but as a whole have been at darn reasonable prices compared to other places. There are always bargains at our sale, especially being one of the very earliest of the bull sale season.
WHOLE HERD ENROLLMENT
We report performance data on our entire calf crops to the breed associations in an attempt to enhance the accuracy of our EPDs and optimize the information you can use to help select your seedstock. We print all the EPDs and accuracies – none hidden.
DELIVERY ASSISTANCE
You tell us when and where you want them, and we'll get it done for you. Don't worry – we'll do the legwork and get your bulls home at the lowest cost possible.
LATEST TECHNOLOGY
To do the best job in designing beef cattle that increase profitability and sustainability, we use the facts.
As beef industry leaders in gathering useful data, we have spent a lot of time, effort, and dedication to first learn about new methods identifying the differences in cattle. We then spent considerable money over the past years in using the GrowSafe feed efficiency test system, DNA tests, Igenity DNA profiles etc., to compile this data and stack the pedigrees generation after generation with superior genetics and eliminate the ones that don't work. Use our information to make more confident choices.
FOLLOW THE POULTRY, SWINE AND DAIRY INDUSTRIES
If we really want to be progressive and futuristic thinking beef seedstock designers, we need to be eyeing the progressive genetic designers of the other protein meat industries – our real competitors. The leaders in poultry, swine, and dairy businesses all use data to make informed decisions – and it works. They continue to make rapid, steady progress every year in feed efficiency, growth rate, meat yield, reducing costs of production, reproduction rate, etc.
PREPARING FOR THE FUTURE
Our dedication to combine the best traits of the "right kind" of Limousin, Angus, and Simmental into our ''Beefmaker'' Bulls and ''Milkmaid'' Females while also eliminating the bad traits of these breeds has worked very well. But to maintain our leadership role in designing beef cattle genetics, we are also well into the plan to tackle the "hard to measure" traits. The future will reward cattlemen from "pasture to plate" for cattle that can supply necessary traits not only for cow-calf producer and cattle feeder, but also meet demands of the packer, retailer and probably most importantly, the consumer who expects a quality eating experience first time, every time, and all the time. We are one of the very few in the world that are tackling the genetics to supply superior feed efficiency, adequate marbling with tremendous percent lean meat yield, and genetically influenced superior meat tenderness.
SEEDSTOCK EXPERIENCE
The Bollum family have been in the seedstock business for over 100 years, so they see "the whole picture" and know what is expected to earn your business and keep it for the long term. Multiple generations of the Bollums have been in the cattle industry, including Shorthorns, Limousins, as well as purebred Hampshire Hogs. They also have experience owning and operating the Canadian Limousin magazine, promoting, and merchandizing other peoples' cattle for 20+ years, and now expanding their herd with the "right kind" of Limousin, Simmental, and Angus cattle.
JOIN US
We invite you to either start a positive experience using Tangle Ridge Ranch genetics, or if you have already used our bulls, to continue utilizing our research and data.
Join us in improving not only our own herds, but also the beef business as a whole in an attempt to keep consumers eating and enjoying more beef at a reasonable, profitable price.